Field Notes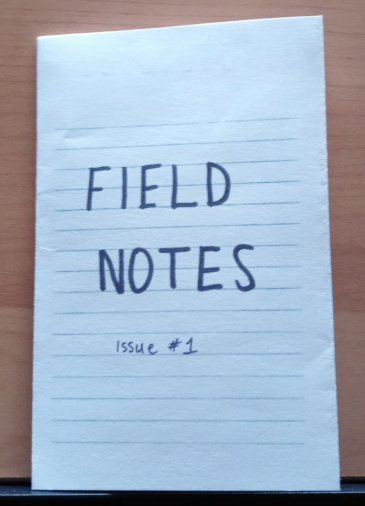 I've wanted to put together an 8-page zine for some time, but had no idea what to do for a subject. Then I realized that I go for walks all the time and listen to podcasts, get great ideas, and then forget them simply because I didn't take the time to write them down.
The back cover says it better than I ever could: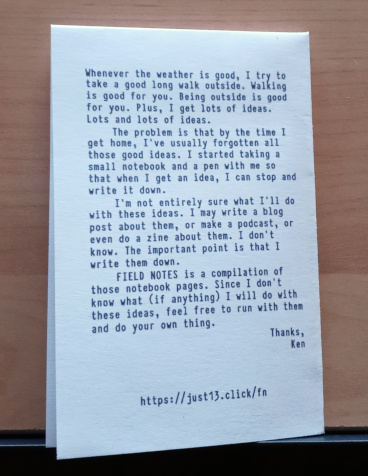 Issues:
Issue #1 is available on Gumroad as a free download, although if you can donate a few cents, I will really appreciate it.